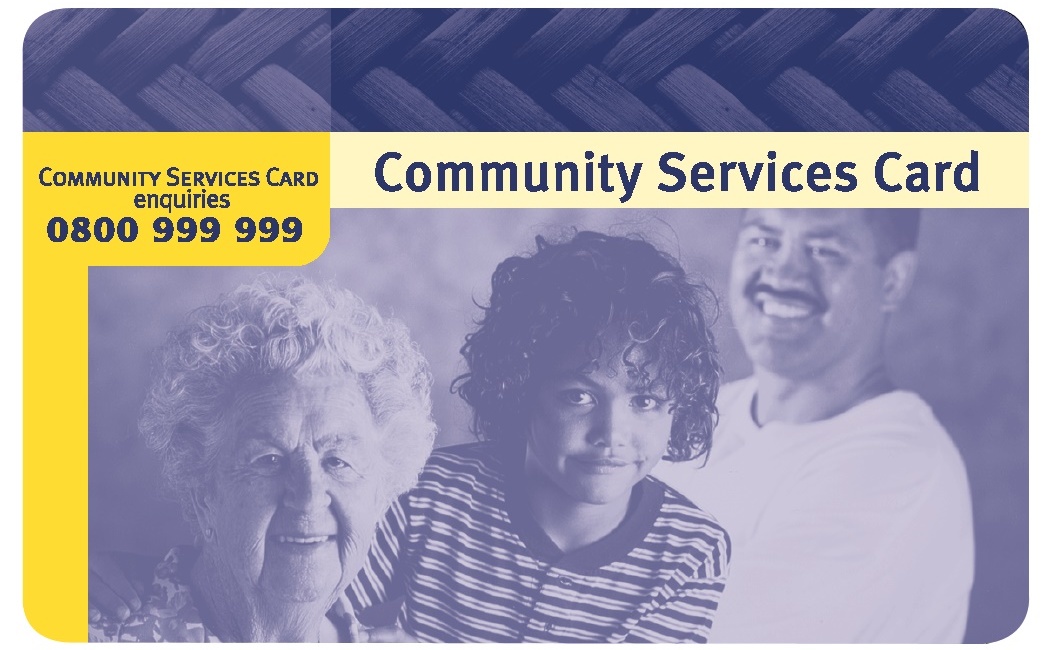 Changes introduced at the beginning of December 2018 mean more people are eligible for a Community Services Card which can help reduce the costs of healthcare.
Benefits
The Community Services Card can reduce the cost of:
Prescription fees
Fees for after-hours GP visits
Visits to a general practice where the individual is not enrolled
Glasses for children under 16 years old
Emergency dental care provided by hospitals and approved dental contractors (ask the dental provider if they are an approved contractor)
Travel and accommodation for treatment at a public hospital outside the home area when the patient has been referred (at least 80 km away for adults and 25 km for children)
Home help.
The card can also be used for dependent children aged under 18 years.
Anyone who is not enrolled in this practice should talk to our reception staff for more information.
Fees for extended consultations, procedures and extra services, such as certificates or equipment, may still be charged.
To find out how to get a Community Services Card look online at https://www.workandincome.govt.nz/products/a-z-benefits/community-services-card.html or call 0800 999 999. 

Who can get it
You may get the Community Services Card if you are:
Living in public housing
An accommodation supplement recipient
16 years or over (not a dependent child)
On a low to middle-income
A New Zealand citizen or permanent resident
Normally live in New Zealand and intend to stay here
If you're 16-17, you may be able to get a card if you're studying full-time at a university or polytechnic.
If you receive either Scheme 1 Weekly Income Compensation or Scheme 2 Weekly Compensation from Veterans' Affairs you are eligible for a card.
You may also get the card if you have refugee or protection status or have applied for refugee or protection status.