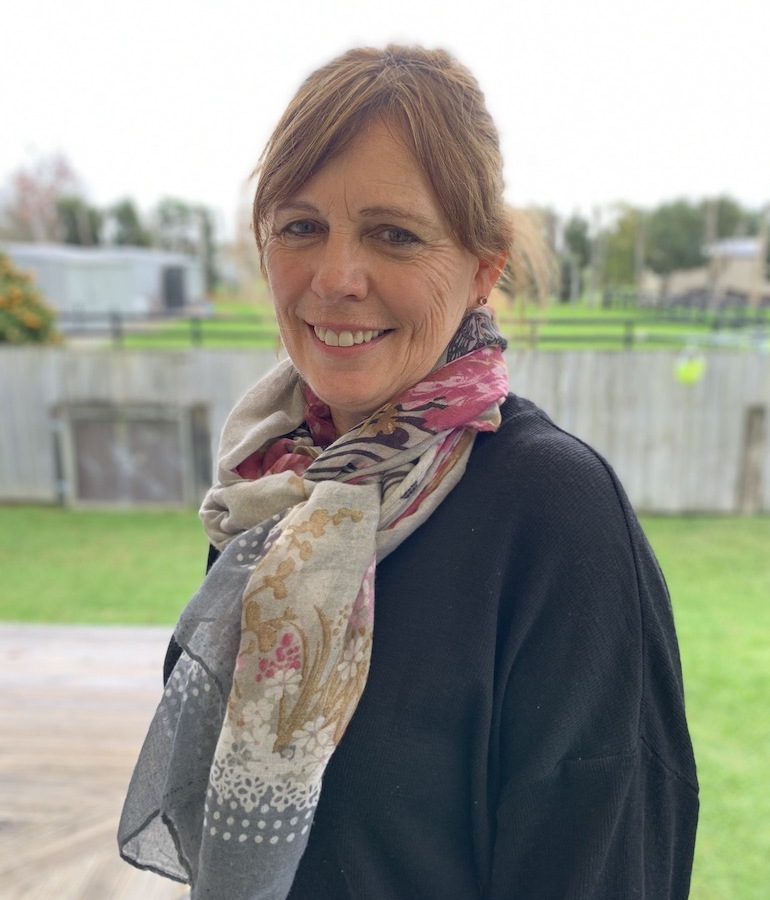 Debbie Eastwood has been mad keen on horses since she was a girl, so when she saw Kaipara Medical Centre was recruiting for a new Practice Manager she saw the opportunity for her life-long dream of country living to become a reality.
Debbie and her partner Mark have been testing the waters of rural life for the last few months while their property in Parnell has been rebuilt due to leaky-building issues.
The couple have been renting a cottage in Kumeu and commuting to work — Mark travelling overseas as a Medical Director for a health care company and Debbie as General Manager of Surgical and Ambulatory Services for the Waitematā District Health Board based at North Shore hospital.
They were attracted to his part of the world some years ago after Debbie joined the local hunt club and they began exploring Muriwai and its surrounds. In fact, four years ago the couple 
 purchased a 3-4 acre block in Tupare, South Head with plans to one day build a new home and have enough land for her to keep her three horses.
"I knew when we eventually moved to South Head that commuting to North Shore wouldn't be possible and my career goal wasn't to do a more senior role, it was to do something more 
 community focussed, so while I've enjoyed working for a large organisation like the DHB I'd like to be back to a smaller team and being more connected."
For the last two years she has been General Manager of Surgical and Ambulatory Services. Her role means working alongside the Chief of Surgery and the Associate Director of Nursing to make sure every patient gets their operation.
Prior to that, Debbie worked as General Manager for Medicine and Health for Older People and was involved in the extension to the Waitakere Hospital Emergency Department.
That followed over 20 years at Counties Manukau DHB which began with a clerical job at 
 Middlemore Hospital.
"I was of the era when you could study while you worked your way to more senior roles, so 
 I completed a degree, a post-graduate degree and eventually a Masters."
Acknowledging the help she received from others in progressing her career she says she enjoys seeing people develop and grow, "I love being able to see them succeed and sometimes they leave but that's success as well because they'll always be linked in and promote the sector."
She admits the health sector is complicated and can be a challenging environment: "It's hard enough for staff to navigate, so it makes you realise how hard it is for patients to navigate."
When asked about patient wait-times to see GPs she acknowledges that northwest Auckland doesn't have the ratio of GPs to support the population as other areas may have, "so the 
 challenge for us is to support people who may not get an appointment on the day, but to ensure they still get some healthcare advice and also how to balance the needs of patients who come in regularly with those who come in when they need more immediate care."
She says her focus when she joins Kaipara Medical Centre will be to meet and get to know 
 the team and work out how she can best support them to deliver care to the South Kaipara community.
"The Board's goal is to be an excellent rural practice and a leader and I'm confident that is something that together we can absolutely achieve."
Debbie Eastwood takes up her new role on July 22.